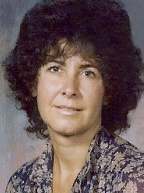 Anita L. Anderson, 75
Anita Louise Anderson, 75, of Conestoga, died Wednesday, August 10, 2011 at Lancaster General Hospital. Born in Barre, VT, she was the daughter of the late John and Linda Cenci Cassani. She had been a flight attendant for Eastern Airlines based out of Miami before getting married.
She was a very dedicated and supportive wife, mother, grandmother and sister. Anita's family includes her husband of 46 years David B. Anderson; sons, Kurt Anderson of Nashville, TN and Leif Anderson, husband of Rebecca Anderson of Lancaster; grandchildren, Logan, Lindsey and Zachary; and her brothers, Richard, husband of Sonia Cassani of Burlington, VT and John, husband of Denise Cassani of Fort Mill, SC.
A Visitation will take place 10-11 AM Saturday, August 20, 2011, followed by the Memorial Service at 11 AM, with Pastor R. Dale Shaw officiating, at the Charles F. Snyder Funeral Home & Crematory, 441 N. George St., Millersville, PA. In lieu of flowers, contributions can be made in Anita's memory to the Humane League of Lancaster County, 2195 Lincoln Highway East, Lancaster, PA 17602. To send the family online condolences, please visit SnyderFuneralHome.com. Charles F. Snyder Funeral Home & Crematory, 717-872-5041
Leave a condolence on this Memorial Page
Condolences to the Family
January 02, 2014
Anita,
This is 2 years late, for that I apologize. David, Anita was lovely in so many ways, thank you Anita for letting me visit and enjoy your company. You are a true thorougbred… Thanks for the pics dave dad would have loved them.
The Leander Family

Dear Dave and Family,
I was very saddened to hear about Anita's passing, but I will always cherish my memories of her. When I was 14 years old, she invited me to the Spaulding High Christmas Dance. Four years later I invited her to the Junior Prom and then we dated some during the summer. I found her to be a beautiful person who was not only loved by me but by many of her Spaulding High classmates. My thoughts and prayers are with you and your family.
In deepest sympathy,
Al Eisenwinter
LaVerne,CA
To Lief and family,
Julie and I are thinking of you and yours during this difficult time. Hope that all is well sooner rather than later.
Mike Kruse
It is with sadness we send our condolences to all of Anita's family. She was a wonderful person and have many fond memories of her during our school years in Barre. May God bless you all.
Tucky and Frank Sancibrian
Dear Dave, Kurt, Leif and family,
I am heartbroken to hear about Anita's passing. She made me feel part of your family and I enjoyed having that feeling of closeness. We shared wonderful good times together with some laughs along the way. Anita was a warm, caring, loving and generous person who loved life and cared about and was concerned for the people in her life. I will miss her greatly.
Arlene
Dear Dave and family,
Arthur and I are so saddened to learn of Anita's passing. We have many fond memories of our dinners together with Boston Mutual as recently as just a couple of short months ago on our cruise. She always had such a nice smile and we enjoyed spending time with the two of you.
Please accept our sincerest sympathies.
Barbara and Arthur Miller
Canton, MA
Remembering a beautiful person, both inside and out, brings sadness for all that knew her.
Shirley A. Quinlan ~ Barre, VT
Our deepest condolences to the family. Health & Rehab Clinic shares the pain & sorrows of the loss. Dr. Anderson (son) we will keep you and the family in prayer. God bless you
Dear David, Kurt, Lief and family,
I am so deeply sorry to learn of dear Anita's passing. She leaves a large void in our family structure. Anita, always was so caring and sincerely wanted the best, for all of us. She will be missed at every family gathering in the future! I know how much all of you will miss her! I have all of you in my thoughts and prayers as you move forward in your grief. I am looking forward to seeing all of you, in Minnesota, for her memorial in September! Take care of each other as Anita, would want.
Love,
Cousin Janet Anderson Budris
To Dave and Family . . .We have shared many very happy memories together over the years. We loved her and we love you Dave.
Your Cousin, Vern and Dolly
Dave and family,
My sincerest condolence to all.I only met Anita once but she was a beautiful person inside and out.She made everyone feel warm and welcomed.I will keep Anita and the entire family in my prayers.
Sincerely,
Paul Travaglini