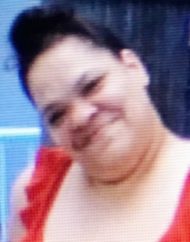 Angela "Angie" W. Alomar, 43
September 17, 2019
Angela "Angie" W. Alomar, 43 of Lancaster PA passed away at home unexpectedly on September 17th 2019 due to an undiagnosed heart condition. The family, while devastated by her sudden death, take comfort in knowing that her brother Jimiel, whom she loved beyond words, was there by her side.
Angie was preceded in death by her mother Joanne Zepp and her father Antonio Alomar Perez. She leaves behind five sons; Rikki, Octavian, Bashir, Shakeem and Jah'mere, her sisters; Courtney Cordova, Tereza Heistand, Kristy Arteaga, Michelle Tesoro, Aprille Downs, Nykia Rodriguez, Tara Alomar McFadden, and Claudia Bosley , and brothers; Jimiel Torres, Laquon Larue, Antonio Bosley, Damian Martinez, and Martine Rosario. Ang would be heated if we did not mention that being "Titi Angie" to her nieces and nephews always made her proud. "Ree", who was always there for her. She would also want you to know the names Johnette and Beth Hill, who were everything to her, "Nita", with whom she had a relationship that can best be described by unconditional love and humble respect, and Anna Sosa, or as Ang would say "sis" or "Puta Roja", loyal friend to the self-proclaimed Queen. Angie had so many friends and family that the lines between the two did not exist for her. If you were fortunate enough, when she said "that's my people" she meant you were in that special group.
Angie's family wants you to know that above all she was one of a kind and would put the needs of others before her own no questions asked. "Ride or die" is a common phrase used when describing the way she was. Meaning no matter what, when or where, she was down.
She was so happy anticipating the birth of her first granddaughter due in January from her eldest Rikki and Ayana. A new energy had filled her with purpose and hope for brighter days ahead. "Baby Nadia" will have one hell of a Guardian Angel.
Lastly, per request, Angie was a supporter of "natural herbal remedy." Her love and appreciation of nature began and ended with "trees".
Immediate family held a private viewing prior to cremation and a 'Celebration of life' will be held in the near future. Family and friends will be notified as details become available.
Leave a condolence on this Memorial Page
Condolences to the Family
October 13, 2019
Angie,
I looked for you when I came home and couldn't find you, you was always there for me and I for you, you was that ride or did friend no matter what, l love and appreciate the friendship we had since I was a kid, we met when I was with Chill and you never left my side since, I appreciate meeting your family and the love they have shown me through the years. I send my most deepest condolences to you family, the ones that know who I am and the ones that don't know who I am,may God help you all through this sad time. R.I.P knowing all is good Angie, I love you girl!!
Ruby Hollman
October 13, 2019
My most sincere condolences to family and friends. You will be missed, may you Rest In Peace. Love you always.
Venice
September 27, 2019
Omg this is very shocking wow i cant even put my head around this Angie was a good long time friend way before we became mothers and let me tell you she was a hard one lol she was strong but very quiet man oh man ima miss her we all are gone to soon but now you are the Gardian Angel we need my deepest deepest condolences to the family especially the children she was a loving person she would go hard for the people she loved n cared about my heart is broken i will never hear my friends voice she will never be forgotten R.I.H my dear friend….
Cresha plauger
September 26, 2019
My sincere condolences to Angie's family and friends.
Felecia Adams
September 26, 2019
Words can not express the sadness I feel for Angie's family. My sincere and deepest sympathies to Angie's family and friends. Rest in peace Ang. You will always be remembered. 😥❤
Mary Hough
September 26, 2019
My condolences r.i.p angie you were deff a ride or die when David pasted you were down with getting who did this right there with me tell him I said hello and love u girl rest easy.
Stacy. Wilton lovill
September 26, 2019
Rest in peace Angie.your life was cut way to short. I will always cherish your memory. Best badassed chick from little on up. Wish I had seen you more since stacey passed. glad we had that time together though it was just as sad. your with your mom now. be the best guardian angel to your loved ones. Until we meet again. Blessed be.)o( I shall always toke trees in your name. 420 4eva
Sharon Thompson (Peachi}
September 26, 2019
My condolences to the family. Angie was always a cheerful and positive person. She always made you laugh even when times were hard. I love you Angie and will always remember your smiling face.
Margaret Rutherford
September 26, 2019
My condolences go out to Tara.and the rest of her siblings and her children and grandchildren.she was so sweet.but she didn't take no mess.so that being said you better be ready.rest easy ang.
Valerie Jones