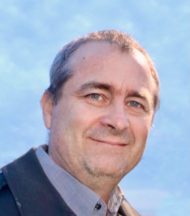 Allen J. Gehr, 53
January 22, 2021
In Loving memory of Allen "AJ" John Gehr, 53, who ended his cancer journey on Jan. 22, 2021. He was born in Waynesboro, PA and graduated from Waynesboro High in 1985. He attended Lock Haven University where he obtained a degree in Health and Physical Education. He was a teacher, coach, and athletic director at Locust Grove Mennonite School for twelve years. Afterwards, he became self-employed and started his career in medical sales. In his lifetime, he coached gymnastics, volleyball, soccer, wrestling and was a PIAA volleyball official. He was active at Grace Church in Ephrata where he was youth director and taught Sunday School. The best description of his life is that he was kind, devoted, considerate, loving, compassionate, fun-loving, and a hard worker who loved the Lord.
He is survived by his wife, Kay of 30 years, five children, Danielle, Tiffany, Josiah, Rachel and Deanna, parents, John & Cinda Gehr, and brother, Andrew Gehr.
He was preceded in death by son, Chad Allen in 1995.
Memorial Services will take place at Grace Church, 62 Hahnstown Rd., Ephrata, PA 17522 on Wednesday, Jan. 27 at 11AM.
In lieu of flowers, memorial contributions may be made to Grace Church at the address above, or Camp Conquest, 480 Forest Rd., Denver, PA 17517.
Leave a condolence on this Memorial Page
Condolences to the Family
March 03, 2021
Dear Andy, John, and Cinda; Please know that Bo and I are thinking of you during this very difficult time. Allen lived a life of giving to others, and now each of them will carry a little of Allen's fine character with them for the rest of their lives. That is a great legacy for any good man. He left too soon, but now his pain has ended and he lives with the Angels. God Bless. Much Love, Dixie
February 06, 2021
My heartfelt condolences to the family of Alan. This morning I was made aware of his passing by a fellow volleyball official. I will miss his encouragement and Christian fellowship greatly. My deepest sympathy is with you at this time of our loss. It is great to know that Alan is with his Saviour.
Kevin Baughman
January 27, 2021
Sending thoughts and prayers to the entire Gehr family. I coached AJ in wrestling in HS. He was a hard working and dedicated student who always made the most of his abilities. It was a pleasure to have known him. He "fought the good fight and finished the race". May God bless you all.
Dan Ireland
January 26, 2021
Dear Cindy & John and family. We extend our deepest sympathy to you and the family at this sad time. May you find peace in knowing that your beloved AJ is in a bettr place and no longer suffering. God Bless all of you at this time and may he give you comfort. Jackie and Mary Reyer
January 26, 2021
Our thoughts and prayers are with your family! He was such a kind and compassionate person. He was a huge part of both our boys wresting journey and will be missed! He always had a smile on his face and always offering encouragement!
Hope and Larry Gehman
January 25, 2021
We are so sorry for your loss. We knew Alan through club volleyball and all three of our kids played high school volleyball. He will be missed on the volleyball courts. We are sending our deepest sympathy and prayers to your family during this difficult time.
The Buterbaugh Family
January 25, 2021
So much life and passion! That's how I see Allen. Praying that you will continue to see the goodness of God in the land of the living. May He bless you with His peace that passes all understanding.
MaryAnn Barlow
January 24, 2021
I am so sorry for your loss. My thoughts and prayers are with you and your family.
Kenny Reed
January 24, 2021
Kay,
I'm so sorry for your loss! AJ was a kind, generous man, with a great sense of humor. I will always fondly hold my memories of serving as a youth leader with him. He had a great heart for God and the teens! You and the family are in my prayers. I prayed for AJ faithfully everyday as I will for you now! May God bless you, Kay! May AJ rest in peace in the arms of Jesus, free from pain and suffering!
Love,
Donna
January 24, 2021
To the Gehr family, our sincerest condolences in the passing of Alan. Please know during this time of loss, we are thinking and praying for your family. Alan is now at peace. Hugs from your NH cousins.