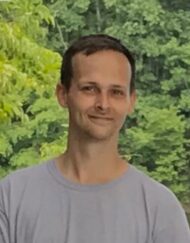 Alex Gene Miller, 29
July 9, 1992 - October 04, 2021
Alex Gene Miller, 29, of Columbia, passed away on Monday, October 4, 2021, at the Lancaster General Hospital. Born in Lancaster, he was the son of Leroy G. Miller of Columbia and Wanda C. Miller of Willow Street.
Along with his parents, Alex is survived by his sister Abbey Miller and her companion Kristopher Francer of Washington Boro. Also surviving is a nephew, Noah Miller, a niece, Raya Mahler-Francer, his paternal grandmother, Karen Miller, and he was loved by many aunts, uncles and cousins.
Alex was preceded in death by Grace Brown (Mommom), John Brown, Betty Testerman, and Sam Miller (Pap) .
Alex graduated from Penn Manor High School and CTC for Mechanics with the Class of 2010. Over the past few years, he was working on honing his craftsmanship in boat restoration and worked for Cosmetic Fiberglass and Boat Repair. He was most comfortable in the great outdoors, was an avid fisherman and enjoyed hunting. Alex and his father enjoyed restoring old John Deer Tractors and going to tractor pulls. He loved watching movies and was a dedicated Pittsburgh Steelers fan. Alex played baseball for SafeHarbor, PMJC Football and basketball for Penn Manor. He loved his boxing classes he took in Columbia and wanted to be a Pro boxer one day! He was also very passionate about his guitar lessons at Manor Music Mansion with dreams of becoming a rock star!
Each person that has met Alex knows what an incredible, kind, loving person he was. Alex was one of those friends who would have your back no matter what. We wish you could have seen your light everyone else saw in your smile.
Friends and family are invited to attend a gathering which will be held to honor Alex's life, which will take place in the near future. In loving memory of Alex, he would want you to pay it forward.
Leave a condolence on this Memorial Page
Condolences to the Family
October 19, 2021
Wanda, Leroy, Abbey,
Our families grew up together, from your first salon to your home. We shared weddings and family visits, we laughed we cried. We moved in and we moved out, we shared ups and downs and gave each other hope! We watched our kids climb trees to drive cars. Your happiness was my happiness. Your tears are mine. Never did I think that this beautiful, kind boy would leave so early and so young. We ask why. This time I can not answer. There is not a day that goes by, my heart breaks for you. My tears are random but often. This road to recover will be long. Alex was a beautiful, caring son. You can be proud. I love your family so much and I will continue to love you! God bless you and your family!
Trostle Family
October 12, 2021
My son Shane was friends with Alex growing up. It wasnt until middle school that they grew apart. When Shane found out last week about Alex's passing, he struggled to get the words out. We are so very sorry for your loss. We remember Alex being a great kid, Shane always had such a great time hanging out with him.
melissa eisenhart
October 11, 2021
My heart is broken again. So many of our young adults have left this earth with this illness. Alex is now at peace and his struggles are over. Please know Wanda, Abbey and Leroy you are in our thoughts.
Tammy & Mike
October 10, 2021
Wanda, Leroy & Abbey, I'm so sorry to hear of your loss. Thoughts, love & prayers to the whole family.
October 09, 2021
Dear Wanda,
I am so sorry for your loss!!!!! You are in my prayers.
Rose Dunkle
October 09, 2021
Wanda,
So sorry for your families loss, prayers for you and your family.
Brad Haldeman and family
October 09, 2021
I'm so sorry for your loss, Wanda. You and your family are in my prayers.
Betty
October 09, 2021
Our hearts go out to you and the family during this very difficult time. Praying that knowing that he will be living in others will help to comfort your loss. We are here for you Wanda❤️
Our deepest sympathy,
Ken & Kathy
October 08, 2021
Wanda,
Erma and I are deeply saddened by the your loss! You and your family are in our thoughts and prayers
October 08, 2021
Wanda my dear friend. My deepest sorrow for your loss. I cannot imagine what you are going through. My heart cries alongside of yours. Prayers to you and your family. May you find peace in knowing God needed Alex more than he was needed here. All my love and prayers
October 08, 2021
Leroy, Wanda & Abby we are sending our deepest condolences and prayers. Arthur & Ann
October 08, 2021
Wanda , I am so sorry that you lost your son too soon , we will be praying for you and your family . i hope that I will be able to come to the memorial service .
WAYNE HUBER ( class '83 )