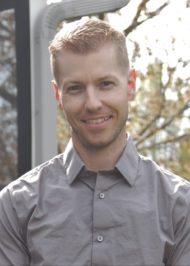 Adam T. Gensamer, 42
October 18, 2020
Adam T. Gensamer, 42, of Mount Joy, passed away peacefully on Sunday, October 18, 2020, surrounded by his loving family. Born in Tyrone, he was the son of Jane A. (Stott) Hamp and Timothy C. Gensamer. He was the husband of Joan M. (Weidlich) Gensamer and father of Alexander and Madeline.
Adam graduated Summa Cum Laude from Penn State University. He played the snare drum and was alumni of the Penn State Blue Band, Bluecoats, Reading Buccaneers, and Westshoremen. He previously volunteered with the Weavertown Volunteer Fire Company.
He was an avid Penn State football fan. He also cheered for his favorite Pittsburgh teams, Steelers, Penguins, and Pirates. In his free time, he enjoyed Formula 1 racing, music, sports cars, and playing the Xbox with his son and friends. Most important to Adam was his family. Making memories with his wife and children was something he treasured. He always boasted that his greatest achievement was being the father of two smart and caring children.
He will be sorely missed by his wife, Joan, parents; Jane (Richard) Hamp of Lebanon and Timothy (Carol) Gensamer of Tyrone, children; Alexander and Madeline, siblings; Drew Gensamer of Myerstown and Sarah (Justin) Funck of Lebanon, nieces and nephews; Ira, Ellis, Ava, Nevan, and Kaitlyn.
A celebration of Adam's life will be held on Saturday, October 24, 2020 between 2PM-4PM at the Charles F. Snyder Jr. Funeral Home & Crematory, 3110 Lititz Pike, Lititz, PA 17543. In lieu of flowers, memorial contributions in Adam's name may be made to the Leukemia and Lymphoma Society.
Leave a condolence on this Memorial Page
Condolences to the Family
October 24, 2020
Joan, You and the kids are in my heart and prayers everyday. Adam was such a wonderful guy and will live on through memories. Love to you all
The Frederick Family

October 22, 2020
Dear Joan and family. We are sorry for your loss. Adam was a great person and a brave fighter. We will miss him.
George and Deb Copeland
October 22, 2020
My sincere sympathy to Joan, Jane and Rick and family. I know Adam fought a hard fight and I am sure him and Hobby are catching up and will be watching over all of us from heaven. Love Cindy
October 22, 2020
Adam was a fighter and a good man, Will miss 3am coffee running our rounds. He was a better man then me. I pray for you family.til next time,
tatter
October 21, 2020
Joan, Alex and Maddie and Adam's family – I am beyond words…Sometimes life is cruel! I won't even pretend to see the rainbow in your sorrow. There isn't one. But know that you are not alone in your grief. People care! We care! Love to you all… So sorry for your loss 💔
Kay, Mahli and Maya
October 21, 2020
Joan and Family,
So sorry for your loss! Adam fought a very brave fight…our prayers are with you at this time.
With deep sympathy, Judy & Jim Dezagottis

October 20, 2020
My deepest condolences. I am so sorry for your loss. Your family is in our thoughts and prayers during this difficult time. Ruby
October 20, 2020
I don't know Adam, but as a drum corps alumnus with Crossmen, and from W.PA, I'm sure we have mutual friends. The marching music activity is a close knit family, and the loss of a brother so young, hurts all of our hearts. Another member of the angels drum line, RIP To his family, I wish you peace
Don Group
October 20, 2020
I never news this young man but coming from being a member off for New England Massachusetts drum and bugle Corps we're all DRUM & BUGLE CORPS FAMILY!
I AM SENDING HIS FAMILY & MANY DRUM CORPS FRIENDS MY HEARTFELT condolences for your loss! You're all in our thoughts & prayers! God Bless! ❤ 🙏 Theresa Harrold Spring Massachusetts
October 20, 2020
marched with Adam in 1998,1999 in the bass drum line at the Reading Buccaneers. Many great memories made during those years. Adam will be missed but never forgotten.
Gordon Ensinger
October 20, 2020
So sorry for your loss. Your family is in my thoughts and prayers. Love Kathy Burke
October 20, 2020
Words seem inadequate to express our sadness over the Adam's passing. My deepest sympathies, thoughts and prayers are extended for you and your family. May God provide you peace and comfort now and always.
Amanda (Johnson) Miller & family
October 20, 2020
Dear Joan & Family, May he rest in peace. He was a fighter. Sending love & prayers to you and your children.
Linda Elko
October 20, 2020
I will always cherish getting to know Adam and becoming friends. Whether it be talking/watching F1, eating blazing hot wings and good brews, or complaining about an Xbox game we never had a dull moment or talk. I will greatly miss him but know he is at peace. Good bye my friend and you will forever be in my heart, until we meet again. Condolences to all family and friends. I know he will be with me when I make it to Monza.
Nick Horstick
October 20, 2020
My deepest sympathies to all. I knew Adam from Weavertown Fire Company. He was a very fine young man.
David Fancovic
October 20, 2020
I never met Adam but I did have the pleasure oh knowing his son Alex and he is a remarkable young man and I'm sure he has many of his father's personality in him,my deepest condolences go out to the entire family.
William Sammartino
October 20, 2020
I never met Adam, however I came to know of him online through Bluecoats alumni. He was a good guy. I am very sorry for your loss.
"I'll miss you most my darling, when autumn leaves start to fall."
Sssst BLOOOOO brother.
Rocky VanBrimmer
October 20, 2020
I am so very sorry for your family's loss. I pray you find comfort that there is no longer any suffering for Adam.
The Norris Family, Georgia
October 20, 2020
I am still beside myself. I do not know what to say but, I am sorry am I am for the family if I can help.
Gods speed
Bill Molchany
October 20, 2020
I had the privilege to march with Adam in the bass drumline in 1997 with Westshore and again in 1998 with the Buccaneers. I loved his whit and sense of humor. He definitely added personality to our line. Amazing to see what he accomplished as an adult.
Randy L. kring
October 20, 2020
Adam was a joy to work with. May he rest in peace. My heartfelt condolences to his family and friends. Sue Green
October 20, 2020
Love and prayers to Joan and the children, Adam will be sorely missed.
B. Garthwait
Visitation

Saturday, October 24, 2020
2:00 PM - 4:00 PM
Charles F. Snyder Funeral Home & Crematory
3110 Lititz Pike
Lititz, PA 17543

Map and Directions