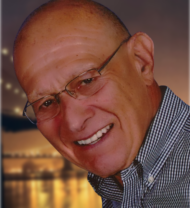 Stanley Ely Goldman, 87
March 11, 2023
Stanley Ely Goldman, 87, of Lancaster, PA formerly of Brooklyn, NY passed away on Saturday, March 11, 2023. Born in Brooklyn, NY he was the son of the late Shirley and George Goldman. Stan was the beloved husband of Evie "Jan" Goldman, with whom he shared almost 55 years of marriage. He was the loving father of William "Keith" Goldman and his wife Cathy, Randi S. Stern and her husband, Irv, and Scott Gregory Goldman, and his wife Nataliya. He was the cherished grandfather of Chris, Zachary, Corinne, Hannah, Max (and his wife Alex), Eli, Noah, Gregory, and Sophiya. He was a devoted brother to his sisters, Barbara Levine of Boca Raton, FL and Rosalie Weintraub of Queens, NY, as well as 4 nieces and 10 great nieces and great nephews.
Stanley was a proud veteran of the US Army, serving from 1954-1956. Stanley was an ambitious self-starter who at the age of 28 was the youngest founding franchise owner of Budget Rent-a-Car. Before he retired, Stanley had grown his business significantly and was the CEO and Operating Partner for Budget Rent-a-Car of Maryland, Washington DC, and Virginia. He loved boating, running, golfing, exercising, and going to the gym, where he was a club champion racquetball player. In his later years, he enjoyed hiking and was passionate about a new sport called "pickleball," which he began playing long before there were outdoor courts available for the sport. Having learned as a young teen to play pool at a local pool hall in Brooklyn, NY, Stan kept his skills intact and recently won the senior championship at Willow Valley. Stan was an avid Baltimore Orioles and Ravens fan and loved attending games. He and Evie enjoyed traveling internationally and particularly loved their time in Europe and China. Most of all, he cherished spending time with his family and adored his grandchildren.
In lieu of flowers, memorial contributions may be made to The Willow Valley Communities Charitable Foundation and sent to 100 Willow Valley Lakes Drive, Willow Street, PA 17584. Gifts may also be made online via here. Please mention Stan's name in the comment section of your donation.
A Funeral Service will be held at 10AM on Wednesday, March 15, 2023 at the Charles F. Snyder III Funeral Home and Crematory, 2421 Willow Street Pike, Willow Street, PA 17584. Family and friends will be received from 9AM until the time of service. Interment will follow at Conestoga Memorial Park, 95 Second Lock Road, Lancaster, PA 17603.
The service will be livestreamed here at 10AM. The link will be available the morning of the service.
Watch the tribute video
Leave a condolence on this Memorial Page
Condolences to the Family
March 17, 2023
Jan, I was so sorry to hear of the loss of your dear Stan. I remember your great love story that you always shared and hope you take comfort in your memories as you grieve and in the many thoughts and prayers coming your way. Kathy McCoy
March 15, 2023
It was an honor to be able to view the service for Stan. The messages from the children were perfect and my family sends you all deepest sympathy. Indeed there is a time for everything. Bea Bland

March 14, 2023
Jan,So very sorry to hear that your darling Stan has passed on. Please know that I send you all my love, prayers and condolences during this most difficult time and remember that your Annapolis tribe loves you May Stan rest in heavenly peace always 🙏🏻
March 13, 2023
Dear Jan and family, I am so sorry to hear of Stan's passing. There are many years of memories that will be cherished by my family and myself. If there is anything that we can do please let us know. Bea Bland
March 13, 2023
Stan was an incredible man. Knowing him over the years was a pleasure. He was witty, gregarious, kind hearted, very intelligent and generous to all. I will always remember him. He had a great smile and unique charisma. As a Brooklyn boy myself, I will attest that Stan was authentic! Very savvy. The real deal. We will miss him, yet cherished memories will keep his Light glowing in many hearts.💕 Rest in Peace, Stan. Big Hug!

March 13, 2023
Jan,
Wayne and I are so very sorry for your lose. We loved Stan. We always enjoyed our time together Especially our cruises. He always put a smile on my face. Sorry, we can't be there with you in person, but our hearts are with you. He is a man I will never forget.
Please give our condolences to Keith, Randi and Scott.
We love you





Services

Wednesday, March 15, 2023
10:00 AM
Charles F. Snyder Funeral Home & Crematory
2421 Willow Street Pike
Willow Street, PA 17584

Map and Directions