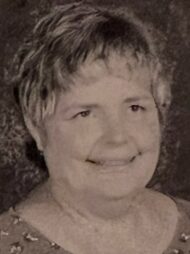 Mary Pamela Thank, 71
February 24, 2023
Mary Pamela "Pam" Thank, 71, of Willow Street PA, originally from Silver Spring MD, passed away on Friday, February 24, 2023. She was the daughter of the late Margaret H. Thank and Joseph F. Thank. Pam lived in Oakland MD for many years after graduating from Frostburg University and prior to moving to Willow Street. She taught elementary school for Garrett County public schools for over 30 years. She loved sharing stories about her students' antics.
Pam loved to laugh. She loved the beach, reading, and going to the movies – if they were romantic or funny. She loved to eat dinner out with friends, often choosing a steak salad at her favorite restaurant Uno's. After retiring, she enjoyed meeting up with her knitting club at a local coffee shop. She also enjoyed playing cards and mah-jongg with friends. During Winter, you could count on Pam to tell you how many days until Spring. She was well known for wearing bright, happy colors. She loved her dogs, most recently having a Havanese named Desi.
Pam was the loving mother of her children, Julie Marie Caruso of California and Christopher William Stover (Lisa), and was the loving grandmother of her grandchildren, Riley and Ethan. She is also survived by her aunt Anne Marschall, many cousins, and wonderful friends. Along with her parents, she is preceded in death by her grandparents Helen and William Hunley, Sr.; Jean and Joseph Thank; and her aunt Alma Bell Hughes and uncle William Henry Hunley, Jr.
A memorial service is planned for a later date.
Leave a condolence on this Memorial Page
Condolences to the Family
March 09, 2023
Pam and I were high school classmates but didn't really connect until both our moms were at Brooke Grove in the same building. Her support and friendship as a fellow caregiver coping with our moms' sad decline were so important to me at that difficult time. We remained in touch sporadically after our moms passed. She always seemed to have a happy outlook even as her health presented challenges. My deepest condolences to the family.
Carol Randolph
March 09, 2023
Sending condolences on Ms Thank may she rest in peace.Julie please except my deepest sympathy for on the loss of your mum . I remember her well . I had her as my second grade teacher and she taught me well and she definitely will be missed by all who knew her rip my dear friend.
Phebe neary
March 07, 2023
Ms. Thank was a true light. I was lucky to have been taught by her back when she was Mrs. Caruso in 1st and 2nd grade. Years later, she was a long-term substitute when my daughter was in 1st grade. We both loved her so. I am truly sorry she has passed, but please know how many children she influenced and steered to be happy, kind, well-educated adults. What a legacy to leave on the world. We will miss her for sure.
Kristiann Germain
March 06, 2023
My deepest sympathy to the family of Ms.Thank. I was a student of hers in 2nd grade back when she was Mrs. Stover. She was one of my most favorite teachers. She was so kind to me. My favorite thing was to listen to her read stories aloud to my class. I believe she is one of my biggest influences that caused me to become a teacher myself. After she retired, she came to my school as a substitute teacher. She was still as kind and cheerful as ever, and she still remembered me! I was deeply saddened when I heard about her passing.
Amanda Mayne
March 05, 2023
My deepest sympathy, and as you grieve I hope the memories will provide you comfort during this difficult time. My prayers are with all of you.
Dee Hunley