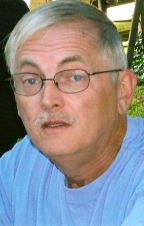 Donald E. Walton, Sr., 57
Donald E. Walton Sr., 57, of Lancaster, passed away on Thursday, June 25, 2009, after a courageous battle with cancer at home with his family. He was born in Lancaster on April 1, 1952. Mr. Walton was a son of the late Robert E. Walton Sr., and Kathryn H. (Nixdorf) Grams.
Mr. Walton proudly served our country in the United States Marine Corps. He retired from Armstrong after 31 years of employment. Mr. Walton was a member of the Riverside Camping Association, Lancaster AMVETS, and the Eagles and Otters social clubs. He also enjoyed deep sea fishing and was a fan of the Oakland Raiders, Detroit Tigers and North Carolina Tar Heels.
Mr. Walton is survived by 2 sons: Donald E. Walton Jr., married to Kelly of Lancaster, and Brandon M. Walton married to Marisa of Lancaster; 1 daughter: Amanda Walton of Lancaster; 3 brothers: Robert E. Walton Jr., married to Betty Lou of Fayetteville, N.C., Richard D. Walton, married to Arlene of Millersville, and Terry L. Walton, married to Georgette of Columbia; 3 sisters: Betty Muckenthaler of Lancaster, Helen Glatfelter of Peach Bottom, and Katheryn Hayford, wife of Charlie of New Providence; and 3 grandchildren: Brady, Riley, and Evan. Mr. Walton was preceded in death by 2 brothers: Leroy Pennell, Leonard Walton, and 1 sister: Virginia Walton.
Funeral Services will be held at 1:00 PM on Tuesday, June 30, 2009, at the Charles F. Snyder Jr. Funeral Home and Chapel, 3110 Lititz Pike, Lititz, with Rev. Dale Parmer officiating. Interment will follow at Vogansville Cemetery, East Earl. There will be a viewing at the funeral home on Tuesday from 12-1 PM. Please omit flowers. Memorial Contributions may be made to the American Cancer Society, 314 Good Drive, Lancaster, PA 17603. To send an online condolence please visit: www.snyderfuneralhome.com
Leave a condolence on this Memorial Page
Dear Family,
My many thoughts and prayers are with you during this time of deep sorrow over the loss of Don.
With heartfelt sympathy, love, and understanding,
Cousin,
Carol Nixdorf
It was with much sadness that I noted Donnie's passing. I shared many good times with him both at work and outside of work. I will miss him. My prayers are with your family. Sincerely, Allen Adsitt
Dear Donnie, Brandon, and Amanda,
I heard about the loss of your father, my mom had told me and I'm so sorry. I hope you all are doing well, my prayers are with you. I'm hear if you all need to talk
Your friend, Amy Waltman/Rankin #855-8409