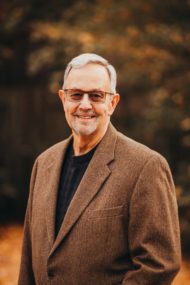 Richard "Dick" M. Shellenberger, 72
January 21, 2019
Richard "Dick" M. Shellenberger, 72, of Manheim, went home to be with his Lord and Savior on Monday, January 21, 2019. Born in Lancaster, Dick was the son of the late Shelley R. and Margaret G. (Miller) Shellenberger. He was the faithful husband of Pamela K. (Givler) Shellenberger, with whom he celebrated 41 years of marriage.
Dick was a 1964 graduate of Lancaster Mennonite School. He completed an Ice Cream Short Course through Penn State University. Dick earned a Training and Leadership Certificate through the Dale Carnegie Institute and then helped to teach courses for the institute in the early 1970s. Throughout his career, Dick worked in food service management as well as local government positions. He was the General Manager of the Retail Division for Kreider Farms, Manheim, and served as past president of National Ice Cream Retailers Association in 1992. Dick had been appointed by PA Governor Milton Shapp as a PA Dairy Promotion Board Member. He was the owner of the Eatery at Granite Run. From 2004 through 2008, he served as Lancaster County Commissioner and more recently as Penn Township Supervisor, serving as a board member for the Lititz Recreation Center. Dick served as a Republican Committeeman since the '90s. He was a current board member of the Lancaster County Conservation District. He was plant manager at Hy-Line International. Most recently Dick was employed by Esh Foods, LLC in Gordonville as Human Resource director. He was a member of the East Petersburg Rotary.
Dick was a man of great faith and was a member of Calvary Church where he previously served as the Adult Sunday School Superintendent, was a member of the church choir since 1972, and was the Building Committee Chairman for the new Calvary Church building, and a member of the Moldova missions ministry team. Dick was an avid outdoorsman who enjoyed deer and turkey hunting and was a member of the Garden Spot Hunting Club. He also loved snowmobiling and boating at Raystown Lake.
In addition to his wife, Pamela, Dick is survived by two children: Melissa Jeanes, wife of Eric, of Lititz and Richard "Richie" Shellenberger, husband of Allison, of Brunnerville; 6 grandchildren: Katie, Thomas, Reese, Lincoln, Gavin, and Caleb; and 4 siblings: Donald Shellenberger, DVM, husband of Ann, of Lancaster; Eileen Detweiler, wife of Donald, of Bowmansville; Henry Shellenberger, husband of Joan, of Telford; and Harold Shellenberger, husband of Cindy, of Mount Joy.
A Visitation for family and friends will be held from 4:00 to 7:00 pm, Friday, January 25, 2019, at Calvary Church, 1051 Landis Valley Rd., Lancaster, PA 17601. A Celebration of Life Service will be held at 2:00 PM, Saturday, January 26, 2019 at Calvary Church. There will be a fellowship with ice cream and light refreshments immediately following the service. Dick will be laid to rest in a private service at Kraybill Mennonite Cemetery, Mount Joy. In lieu of flowers, the family requests that memorial contributions be made in Dick's memory to Calvary Church Missions at the address above or to the Lancaster County Youth Conservation School, 1383 Arcadia Rd., Lancaster, PA 17601.
Leave a condolence on this Memorial Page
Condolences to the Family
February 04, 2019
Pam and family
Wr extend our deepest Sympathy to you and your family.
January 31, 2019
Pam and family, We are so sorry for your Loss. Our heart and prayers are with you.
January 28, 2019
During my years on the pastoral staff of Calvary Church I always appreciated Dick's diligent, humble, and faithful service in so many areas. Many people display impatience and a short-temper during a major building campaign. As the leader of the building committee, that was far from the case with Dick. His dedicated leadership in that endeavor was marked by humility and grace. I was grateful for his service and friendship. He will be missed for sure, but I know he is experiencing deep joy in the presence of his Savior. My prayers are that Pam, Missy, Richie and all the family will know great comfort from Christ in this temporary separation.
January 26, 2019
To Pam (Givler) Shellenberger and families,
Our deepest sympathy and prayers are with all of you at this time of great loss.
Dorothy(Brown) Baile and family
January 25, 2019
Sorry for your loss Pam your in our thoughts.
Mike Herr
(Hobart-Ecolab)
January 25, 2019




Dear Pam and Family, I am sorry to hear about your loss. Know that my prayers are with you. Sandy (Frisbie) Terhune
January 25, 2019
Pam, I am thinking of you during this time of the painful loss of Dick. I have many great memories of working with Dick many years ago. He was a kind and fun person. Sympathies to you and your family!
January 25, 2019
Dear Pam, my heart is so sad at your great loss. Dick was everyone's favorite person, so beloved, and such a man of faith! He will be missed terribly. Sending special thoughts, prayers and love during this time of grief…
January 24, 2019
My deepest sympathy to Pam, Missy, Richie and all the granddchildren and all of the family. I am so shocked and saddened at your loss. You will be in my thoughts and prayers. May the Lord comfort you as only He can as you walk this new journey of life. Dick was very special to me, he was a kind caring Godly man that I will treasure have gotten to know him thru Kreiders restaurant and the Dairy Industry. Many prayers are being lifted for you all
January 24, 2019
Pam and Family,
We have fond memories of interacting with Dick at Calvary and at many of his places of work. He always radiated the joy of the Lord and was such a gentlemen. Our thougths and prayers are with you. We are currently in Florida and will not be able to attend the viewing and Celebration of Life Service at Calvary.

January 24, 2019
Pam and family,
We are sorry for your loss
The McCurdy family
January 24, 2019
Dick has meant to much to our family. He will be greatly missed. He has left such a legacy here at Esh Foods. He always walked in with a smile on his face. Praying grace, strength and peace for the family as you walk in the new journey of life.
January 24, 2019
Our deepest sympathy to you, Pam, Richie, Missy, and other family! The world has lost a great man and we have lost a great friend. He taught us how to live WELL and how to die WELL! Truly our loss is Heaven's gain! Much love and many prayers!
January 24, 2019
Aunt Pam, Missy and Eric, Katie, Thomas, Reese, Lincoln Richie and Allison, Gavin and Caleb
Our love to you….Your hubby, dad and grandpa is greatly missed. You have been blessed to have him in your life. Praying the Holy Spirit's love and comfort to surround you with His great love in your hurt and loss that is so deep in your lives. Jesus meets you in your deep mourning. He longs for you to cast your deep need on Him.
love
Aunt Eileen
January 24, 2019
Dick and I were partners in adult ministry at Calvary Church for many years. I'm thankful for his good leadership and consistent smile/positivity! Pam, your grand daugher, "KJ" as I call her, has already blessed our swim team at Warwick and I've enjoyed coaching her this, her freshman year. Prayers for you continue as you press on without your life partner but with a strong family/friends and our Lord to support and love you. Warm greetings also to Eric and Missy, Richie and Allison…Warmly, Ric and Shirley Joline
January 24, 2019
My Sincere Prayers and thoughts go out to the Shellenberger family. I worked for Dick and Pam when they owned Lapps Restaurant on the Manheim Pike. May Dick Rest In Peace and Soar with the other Angels in Heaven and may God Shine his Light down upon this family in their time of need~~
God Bless,
Carol O'Donnell
January 23, 2019
My wife and I would like to extend our Deepest Sympathy to Pam and the rest of Mr. Shellenberger's family. It was a privilege and honor to work under him at 'The Eatery at Granite Run'. I have many fond memories and treasure the time I was there. Know we will be uplifting you before Our Savior. With our heartfelt and deepest sympathy.
January 23, 2019
Richard will be missed by many. Our prayers and love are with you at this time of parting. Remember "Those that love in the Lord, never see their loved one for the last time"

Visitation

Friday, January 25, 2019
4:00 PM - 7:00 PM
Calvary Church
1051 Landis Valley Rd.
Lancaster, PA 17601

Map and Directions

Services

Saturday, January 26, 2019
2:00 PM - 3:00 PM
Calvary Church
1051 Landis Valley Rd.
Lancaster, PA 17601

Map and Directions