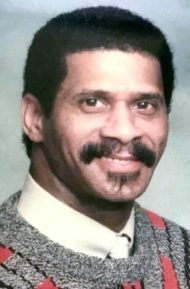 Randolph Marion Dixon, 70
January 29, 2019
Randolph Marion Dixon, 70, of Lancaster entered into rest after a lengthy illness on January 29, 2019. Born in McBee, South Carolina he was the son of the late Mae Ella Dixon and raised by his grandparents, the late Dave and Carrie Thomas.
Randy was a man of great faith. He was a member of Ebenezer Baptist Church in Lancaster, PA. Randy retired from FlexSteel Industries after 44 years of service. His favorite hobbies were bowling, and playing shuffle board. He loved cooking and cleaning his car while blasting Gospel music.
Randolph is survived by 3 children: Bianca Johnson, wife of Jerry Johnson, Deirdre Sexton and Randolph Sexton, husband of Fatima Sexton; 11 grandchildren: Jeriyah, Jerry Jr., Jasiir, Shakinah, Randi, Kiersten, Raijon, Haveanel, Paige, Xavier and Cameron; 4 great-grandchildren; 4 siblings: Shirley, Nallie, Seberena and Lander; Uncles and Aunts: Rev. James Thomas, Laverne Thomas, Rufus Thomas. Rosa Mae Hinton and Carrie Mae Ewell.
He was preceded in death by 3 siblings: Rickey, Reuben and Ella Dixon.
Home Going Services will be held at 12PM on Saturday, February 9, 2019 at the Ebenezer Baptist Church, 701 N. Lime Street, Lancaster, PA 17602, with the Reverend Roland Forbes officiating. Friends and family will be received from 10AM to 12PM prior to the service. Interment will follow at Mellinger Mennonite Cemetery.
Watch the tribute video
Leave a condolence on this Memorial Page
Condolences to the Family
February 09, 2019
So sorry for your loss. Msy God give you peace. Randy was a great friend to many.
February 06, 2019
You were loved by many including myself. I'd like to say Thank you uncle. Rest In Peace.
February 05, 2019
Rest peacefully unc.
February 04, 2019
To the family,so sorry for your loss. His presence will begin the healing in your soul as His love surrounds you with the comfort only He can give.With sympathy and prayers. Allen & Lillie Morant


February 04, 2019
Randy was a great brother in law,blessing and prayer to the family and to my niece Deidre and nephew Randy .
February 03, 2019
My heart is saddened to hear this. May God give your family peace in the time of sorrow.
February 02, 2019
My condolences to the family may God continue to bless your family.
February 01, 2019
I'm so sorry for the loss of your father sis. Sending prayers and condolences to you and your family. Love you. Jamie
February 01, 2019
sorry for your loss my condolences from my family to yours may God continue to keep you tight
January 31, 2019
To The Dixon and Thomas Family.our thoughts and prayers are with you all doing this difficult time. From The Morant Family
January 31, 2019
Our condolences to The Dixon Family. To my Sister, Shirley Hannah, We feel your loss. Much love to you and your family. Eugene & Rosa Bowman, Bishopville, SC.❤️
January 31, 2019
The Family have our Condolences from the McFadden Family
January 31, 2019
Sorry for the loss in our family. The Thomas family will miss you Randy it have been a long time that we have seen you but you will always be our family and we will miss you always. May God be with the family.
January 31, 2019
R.I.P Unc. 💕❤
January 31, 2019
Sending our deepest sympathy to the children, grandchildren, aunts, uncles, family, friends and church family. Certainly Randy loved the Lord and continued to praise God as he became ill. But no more sickness, just love, joy, peace in Jesus! God is our refuge and strength!
Pastor & Lady Godwin
January 31, 2019
I am so sorry for your loss just know that I have you all in my prayers sending Condolences to You all
January 31, 2019
so sorry for your loss sis.. Your in my thoughts and prayers..
Visitation

Saturday, February 09, 2019
10:00 AM - 12:00 PM
Ebenezer Baptist Church
701 N. Lime Street
Lancaster, PA

Map and Directions

Services

Saturday, February 09, 2019
12:00 PM
Ebenezer Baptist Church
701 N. Lime Street
Lancaster, PA

Map and Directions