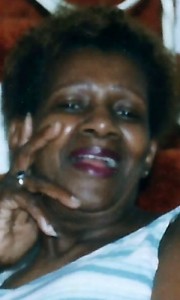 Naomi Gantz, 89
October 12, 2013
Naomi Gantz, 89, of Lancaster, passed away on Saturday morning, October 12, 2013 at Conestoga View, where she was given excellent care.
She was the wife of the late William H. McNiel, who passed away in 1984. Born in Lancaster, she was the daughter of the late Franklin and Hanna Pinion Gantz.
Naomi had worked at the former St. Joseph Hospital for 26 years until retiring in 1984.
She enjoyed being a faithful and active member of St. Paul AUMP Church in Lancaster. She also loved family gatherings, enjoying the big dinners served at them. Above all else, Naomi's greatest joy was her love for her children. Naomi also liked to visit her friends and was active in Happy Hours of Lancaster.
She is survived by her daughter, Beverly E. Brown; her sons William McNiel and Ron J. McNiel, all of Lancaster; her 8 grandchildren and 8 great grandchildren; her sisters: Annie and Myrtle Gantz, both of Lancaster and her brother Russell Gantz of Lancaster. She was preceded in death by her sisters Dora, Viola, and Bertha Gantz and her brothers Franklin, Arthur, Robert and Harvey Gantz.
Friends will be received on Tuesday, October 15, 2013 from 6-8PM, with a brief service at 715PM, at the Charles F. Snyder Funeral Home & Crematory, 414 E. King St., Lancaster, PA. Interment will be private in Mt Joy Cemetery.
Leave a condolence on this Memorial Page
Condolences to the Family
October 20, 2013
Ron, Sorry to hear about the passing of your mother. From what you shared at work, I know this was a difficult time for you and your family. She was ready to go home. I know it's always difficult to lose a loved one but feel peace knowing she is now in the presence of our Heavenly Father. Your friend, Brian Schatz
October 16, 2013
Ron,
May the peace of the Lord be with her and your family.
Bob & Bev
October 15, 2013
Hey Ron! What a beautiful picture of your Mother! I hope that you and the family can find solace in knowing she is with God now. If there is anything I can do for you please let me know.
Love & Hugs, Ponzell
October 14, 2013
Aunt Naomi you will be sorely missedo i luv u sooooo much!!! luv your neice Betty
.
October 14, 2013
My sincere sympathy on the passing of your dear Naomi. I am Jean (Scheffler) Weaver, formerly of 171 Manheim Street, Mount Joy. We lived just down the street from the Gantz family. I had last seen Naomi when I was doing volunteer work at the hospital. I had recently read this statement and found comfort in it: "Just because you cannot see me, does not mean that I am dead. It just means that I am somwhere else." God bless you.
October 14, 2013
May God almighty bless and keep you and the family in His embrace. "They shall mount upon wings like and eagle" Amen.
Carol A. Haywood-Chitala
Visitation

Tuesday, October 15, 2013
6:00 PM - 8:00 PM
Charles F. Snyder Funeral Home & Crematory
414 East King Street
Lancaster, PA 17602

Map and Directions

Services

Tuesday, October 15, 2013
7:15 PM - 8:00 PM
Charles F. Snyder Funeral Home & Crematory
414 East King Street
Lancaster, PA 17602

Map and Directions