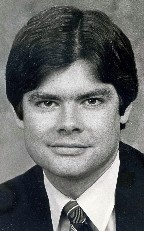 John T. "Terry" McDermott, 60
June 20, 2013
John "Terry" T. McDermott, 60, of Lititz, PA died unexpectedly Thursday, June 20, 2013 at home. Born in Philadelphia, PA, Terry was the son of Helen (McClafferty) McDermott, of Oreland, and the late John McDermott.
He was the husband of Kathleen "Kathy" M. (Reagan) McDermott of Lititz, for 33 years.
Terry received his Bachelor's degree in food marketing from St. Joseph's University in 1973. He was the vice president and owner of Trackfive Media, a placement service for the medical field.
Terry was a member of St. John Neumann Catholic Church.
Surviving in addition to his wife and mother, are three children, Megan P. Shenk, wife of Justin, Sean T., and Maureen R., all of Lititz, two brothers, Michael McDermott, of Oreland, and Brian McDermott, husband of Lisa, of Harleysville. He was preceded in death by a sister Maryellen Curry.
A Mass of Christian Burial will be held on Tuesday, June 25, 2013 at 12noon, at St. John Neumann Catholic Church 601 E. Delp Rd. Lancaster, PA 17601 with The Rev. Peter I. Hahn as Celebrant. The casket will be closed and no visitation prior to Mass. Interment will be in Witness Park Cemetery Lititz, PA. Memorial Contributions in Terry's memory may be made to Missionaries of the Sacred Heart PO Box 189 2249 Shore Rd. Linwood, NJ 08221. To send the McDermott's online condolences, please visit SnyderFuneralHome.com. Charles F. Snyder, Jr. Funeral Home & Crematory 717-560-5100
Leave a condolence on this Memorial Page
Condolences to the Family
Dear Kathy – I am an old friend of Terry's from St. Joes and was so terribly sad to hear of his death. Please know that my thoughts and prayers are with you and your family. He was a wonderful man and a great college friend and will be sorely missed.
Amy Schab Clements
Dear Kathy,
I am so sorry to hear of Terry's passing. I can only imagine how difficult this must be for you and the kids. Terry was such a kind person, who will be greatly missed by all who knew him. May God bless you and your family during this time and always.
You are in my thoughts and my prayers.
Love,
Amy (Loso) Lee
Kathy, Megan, Sean and Maureen,
We are so sorry for the loss of your loving husband and father. He was a wonderful man and I will always remember him for his kind and gentle nature. He was always so patient and understanding with Trey. I am sure he is in heaven looking down upon you and I pray that he and Trey have connected.
You are in our hearts, thoughts and prayers.
Love to all……
Bill and Judy Orr
Mrs. McDermott, Megan, Sean, and Maureen,
I am so terribly sorry for your loss. I have many great childhood memories with all the McDermott's living across the street. Your family is in my thoughts and prayers.
Love you all,
Julie Orr
Praying for you & your family. May the Lord embrace you with his peace & amazing grace during this time.
Tammy Mummaw
Dear Kathy,
I am so, so saddened to hear this news that Terry is gone. I can't imagine how you and your family are coping, but I do hope that prayers help, that you keep faith, that grace comes, and you feel love.
Despite writing these words, really, I am at a loss for words. It is nearly impossible to put thoughts into any words, yet alone the right words — maybe there are no 'right words'.
What I know is that there is a feeling of profound sense of loss. That can only be when there is a flow of love. I feel (for me)that love did flow from Terry, from the day I met him as a sophomore at St. Joseph's.
I can only hope that you, and your family, feels love from your friends and others who will support and be there for you. Very truly and with sympathy,
Jack Luke
I would like extend my sincere condolences to you and your family.
Bruce Toner
I knew Terry from the group he use to go to weekly. He was such a good spirited, gentle man. I am so terribly sorry for your loss.
KATHY AND FAMILY,
TERRY'S DEATH IS NOT THE EXTINGUISHING OF A LIGHT, BUT THE PUTTING OUT OF THE LAMP BECAUSE THE DAWN HAS COME. MAY OUT LORD WELCOME TERRY TO THE DAWN OF ETERNAL LIFE. GOD BLESS YOU AND EASE YOUR GRIEF.
MATT AND KATHY CALLAHAN
Kathy,
You and your family are in our prayers.
Sincerely
Scott and Carol Transue
Dear Kathy & family,
To say I was shocked to see that Terry has passed is an understatement. I've been thinking of him recently and even sent him a note on Linkedin back in February.
I am so sorry that life got in the way and we didn't keep in closer contact. I will always cherish Terry as a dear friend and manager.
Terry's desk was next to mine when we worked at Fleming, and I still remember how happy he was when Megan was born. He had pictures all over his desk!
I also remember when we ran into each other out at Home Depot in Lancaster. He was the last person I ever expected to see! I felt someone staring at me and when I turned around it was Terry! What a pleasant surprise! He said he remembered that my twin sister lived in Lancaster so he didn't want to walk up to her and say anything. Instead he kept watching me and waited until I saw him.
I know we saw you a few times out at Boscov's and we exchanged Christmas cards, but I just wish I would have done more to keep in touch.
I can't tell you how sorry I am. If there's anything at all I can do, please let me know.
I won't be able to come to the service as I was unemployed and started a new job in York on April 8th. I don't have any time to use yet.
I am so shocked, stunned, everything over this.
I remember Terry telling me that Sean worked at the paint place on Greenfield Road. I worked in the corporate center and whenever I went over the railroad tracks, I thought of Terry.
I would like to contact you in the next few weeks just to again offer my condolences to you and your family.
I would also like to put your family on the prayer list from my church. I know Terry was a Christian and we all know he's in heaven looking down on us.
There's so much more I would like to say.
Terry was just an all around great guy and I, for one, am going to miss him more than words can say.
With deepest sympathy,
Shyrl & Smokey Greenawalt
303 House Rock Road
Pequea, PA 17565
Dear Kathy, I was so shocked and saddened to see Terry's notice in the paper. Our hearts,thoughts,and prayers go out to you and your entire family. I deeply regret not making it to the services,but I was in the midst of a medical emergency (a root canal gone bad.) I knew Terry a long time,and he'll remain in my fondest memories as a good guy in our old gang, and a real friend. Truth is, I feel a real emptiness inside and a pain that stays with me. God bless you, and please let us know if we can help in any way at all,or if you'd ever just like to talk. Sincerely, Your friends, Dave & Rose Mangold