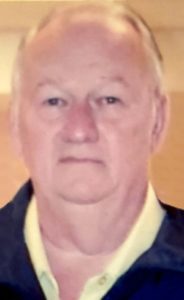 Girvin E. McAllister, III, 76
April 25, 2019
Girvin E. McAllister, III, 76, of Ephrata, passed away unexpectedly on Thursday, April 25, 2019 at Ephrata Community Hospital. Born in Coatesville, PA he was the son of the late Girvin E. McAllister, Jr. and the late Ruth Anna (Bernard) McAllister. He was the husband of Donna (Clair) McAllister with whom he shared over 54 years of marriage.
He retired from Pepperidge Farms Co. after over 32 years of service.
Girvin was very handy and could almost fix anything.
Girvin was a member of the NRA.
He loved spending time with his family.
In addition to his wife, Donna he is survived by two sons, Girvin E. McAllister IV, husband of Cindy of Coatesville, and Keith A. McAllister Sr., husband of Lisa of Millsboro, DE. Also surviving are four grandchildren, Jennie, Keith, Jr., Brandy and Dustin. He was preceded in death by his sister, Bonnie McAllister.
Services and Interment will be private and at the convenience of the family. In lieu of flowers, contributions in Girvin's memory may be made to the American Heart Association, 610 Community Way, Lancaster, PA 17603.
Leave a condolence on this Memorial Page
Condolences to the Family
April 30, 2019
I loved my Uncle Girvin very much. He and Aunt Donna gave my sisters and I such wonderful memories. Time spent with cousins Keith and Girv at the house in Coatesville so much fun! The house was full of laughter. Memories of family events Uncle Girvin would videotape for all of us. He and my dad were good buddies and now they're talking shop in heaven. He was so smart and had a great sense of humor. I will miss him. Love to my Aunt Donna , Keith and Girv and families. ❤️
sherry williamson
April 30, 2019
Our deepest sympathies, thoughts and prayers! We will cherish our memories of the great times we all shared with Girvin. Most specifically at the pond, reunions and Christmas. Thinking of you all….
Paul, Kristin, Kennedy and Chase Bernard
April 30, 2019
Our thoughts and prayers are with you all. I have very fond memories of Mr. McAllister from my childhood. I spent almost every weekend and several weeks over the summer with Keith at their home. Girvin and Donna always made me feel very welcome. It was like I was just an extended part of the family. I will always remember him as an extremely intelligent and very kind man.
Duane Crowley
April 30, 2019
We are so sorry for your loss.
Aunt Polly and Uncle Norman.
April 30, 2019
Sorry for your loss, prayers to the family.
Anya & Cheri