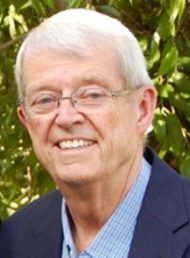 Charles E. "Gene" Cummings, Jr., 77
October 09, 2017
Charles E. "Gene" Cummings, Jr. 77, of Lancaster passed away on Monday October 9, 2017 at Hospice & Community Care surrounded by his family. He was the husband of Mary Patricia "Pat" (Warren) Cummings with whom he shared 55 years of marriage this past September.
Born in St. Albans, VT, he was the son of the late Charles E. and Dorothy G. (Gurney) Cummings. Gene graduated from Bellows Free Academy in 1958. Gene continued his studies at Paul Smith College and University of Denver where he graduated in Hotel & Restaurant Management.
After his professional start in Denver and then Baltimore, Gene arrived in Lancaster in 1970 to serve as general manager of The Hamilton Club for 15 years. He then served as the general manager at the Country Club of York retiring in 1999.
For over 40 years until his death, Gene and Pat ran a successful antique business based at Stoudt's Black Angus Antique Mall in Adamstown.
Gene was a US Navy Veteran serving his country from 1959 to 1961. He loved vacationing with his family at their favorite place, Nantucket. Gene enjoyed sports of all kinds, especially the game of golf and rooting for the New York Yankees.
In addition to his wife, Pat, Gene is survived by his children, Kristen E, married to Greg Stief of Lancaster, Erin married to Christopher Di Paolo of Collegeville, and Michael W., married to Karen Cummings of York; his 4 grandchildren Jordan, Loghan, Haidyn, and Marisa, and by his brother, Thomas married to Jayne Cummings of Holland, MI
Friends will be received on Sunday, October 15, 2017 from 5:30-6:30 at the Charles F. Snyder, Jr. Funeral Home & Crematory, 3110 Lititz Pike, Lititz PA with the Memorial Service to follow at 6:30. In lieu of flowers, please make contributions in Gene's memory to the American Cancer Society, 314 Good Drive, Lancaster, PA 17603.
Gene has inspired many people both professionally and personally and his legacy will live on for many years through the love of his family and friends he has influenced.
Leave a condolence on this Memorial Page
Condolences to the Family
October 23, 2017
Dear Cummings Family-I taught Kristen and maybe Erin, too, at Nathan Schaeffer School. My parents lived catty-corner from you on Pleasure Road. I fondly remember your family. I am sorry for your loss. I recall you father greeting the Schaeffer Staff at the Hamilton Club when we would gather there for our Christmas dinners or the end of the school year event. Your father was also a big help with our Halloween Parades with the hot dog rollers. He loved his family. May God provide you with peace and comfort during this time. Sincerely-Nancy Banzhof Marshall
October 16, 2017
Cummings Family- sorry for your loss. Knew Gene and Pat from business dealings at Black Angus. Haven't been in touch for years. Joe (late husband) died years ago, but I remember you both.
Rest In peace.- from Margaret (Peggy) A. Braun.


October 16, 2017
Dear Pat and family: My sincere condolences. I'll never forget the wonderful times we had over the years at the black Angus. God bless you. Sincerely, Jim Laudenslager
October 14, 2017
My sincere condolences to the family and extended family of Gene.I am grateful for the phone conversation we had about 6 weeks ago.My blessings to all.
Ken Lauritzen
October 14, 2017
Gene was a lovely man, we got to know him when he was at the Hamilton Club, and years later he became a neighbor at Stonegate! We will miss seeing him do his daily walks around the neighborhood! He was always there with a smile and a friendly word to all!
Our thoughts and prayers are with Pat and all of the family! I'm sure Nantucket will never be the same! Our best to all, Carol and Paul Grosh

October 13, 2017
Gene was a classmate at Bellows Free Academy in St. Albans, VT. He was the most friendly person, always kind and helpful. His name brings back good memories. My condolences to his family.

October 13, 2017
I'm so sad we have lost Gene Cummings a lifelong and dear friend. Gene and I were brought up together in St. Albans, Vermont and we went through 12 years of school. together, Gene was a good basketball player. Even with his red/orange hair he was always good natured and fair and respectful. I will always have a soft place in my heart for Gene and will miss him I'm sure God Bless Gene, Pat and family.

Jim Fitzgerald
October 13, 2017
So sorry to hear this sad news. Our sympathy to the family
October 12, 2017
We have many fond memories of Gene in his younger days. We know what a devoted father and husband he was also. He seemed to face his health problems with strength and dignity, We know how much he will be missed by all his family. Jayne and Tom Cummings
Visitation

Sunday, October 15, 2017
5:30 PM - 6:30 PM
Charles F. Snyder Funeral Home & Crematory
3110 Lititz Pike
Lititz, PA 17543

Map and Directions

Services

Sunday, October 15, 2017
6:30 PM
Charles F. Snyder Funeral Home & Crematory
3110 Lititz Pike
Lititz, PA 17543

Map and Directions