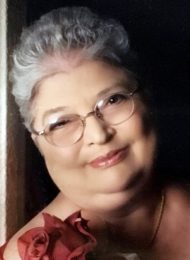 Carrol A. Marty, 71
October 04, 2017
Carrol A. Marty, 71, of Lancaster, passed away after a long illness on October 4, 2017, at the home of her son in Woodbine, MD. Born in Lancaster, she was a daughter of the late Walter J. Suydam and Naomi D. Heisey-Suydam, and the beloved wife of the late Glenn R. Marty, who died in December, 1993.
Carrol was a graduate of J. P. McCaskey High School in Lancaster. Prior to her retirement in 2006, she worked as a Payroll Clerk at St. Joseph Hospital for 17 years, and also worked for 2 years as a Payroll Supervisor for the Golden Nugget Casino in Las Vegas. She enjoyed camping, needlework and NASCAR racing. Carrol became an avid Barnstormers Baseball fan and was a lifetime season ticketholder. She was a member of Lancaster Church of the Brethren.
Carrol is survived by her son, Troy Marty, and her grandsons, Dylan Jacob Alexander Marty and Sebastian Connor Benjamin Marty, all of Woodbine, MD. Also surviving is her sister, Cynthia, wife of Theodore Shertzer, of Lancaster.
Graveside services at Millersville Mennonite Cemetery will be private at the convenience of the family. Memorial contributions in Carrol's memory may be made to Guiding Eyes for the Blind, 611 Granite Springs Road, Yorktown Heights, NY 10598.
Leave a condolence on this Memorial Page
Condolences to the Family
August 03, 2018
I have always remembered your mom and her kindness. My sympathies to you and your family. Cathy Trissler White
October 17, 2017
Dear Troy and Sons,
I worked with Carrol in payroll at Manheim Auto Auction. We kept in touch by telelphone. I enjoyed working with her. She shared the boys growing up. You have my sympathy and prayers. No more pain for Carrol. I will miss talking to her. God will help you through this time of sorrow.
Love,
Loretta Stephens
Mount Joy
October 15, 2017
Dear Troy & family, My Heart goes out to all of you from down here in Florida. Your Loving Mom, my long time caring friend Carrol was a very special person, who cared about many around her and never forgot about me in my own time of challange. I want you to know she reached out to me by phone and I being so wrapped in my own tribulation did not get that last call back to her. So in my prayers tonight I will reach out to your mom, as she knows I Loved her much. Needless to say Carrol will be so missed untill we all reach the Loving arms of our savior Jesus Christ. I will ask God to wrap you all in the comfort of the Holy Spirit as you all face these days of loss. God be with you all, and know my heart aches as does yours. And as we celebrate her life we now know Carrol is no longer in pain and dealing with all those earthly ails…. God Bless Steven Berkey
October 15, 2017
I have known Carrol and her family for over 30 years. she was my best friend and she took me to places I would have never gone myself. I met her and her family through Hot Air Ballooning. she will truly be missed. rest in peace.
love you and miss you Sherry Willauer
October 13, 2017
Troy and family,

I am so sorry for your lost. There are no words that can describe what you are going through. I am sorry that I could not be there when Carroll ask for me. I will miss the conversations I had with her greatly. Just know that your in my thoughts and prayers.

Joe Bleich