Family to Family:
The Charles F. Snyder Funeral Blog
Under or Above Ground…Which is for you?
Posted on March 1, 2016 by Anne Corvelle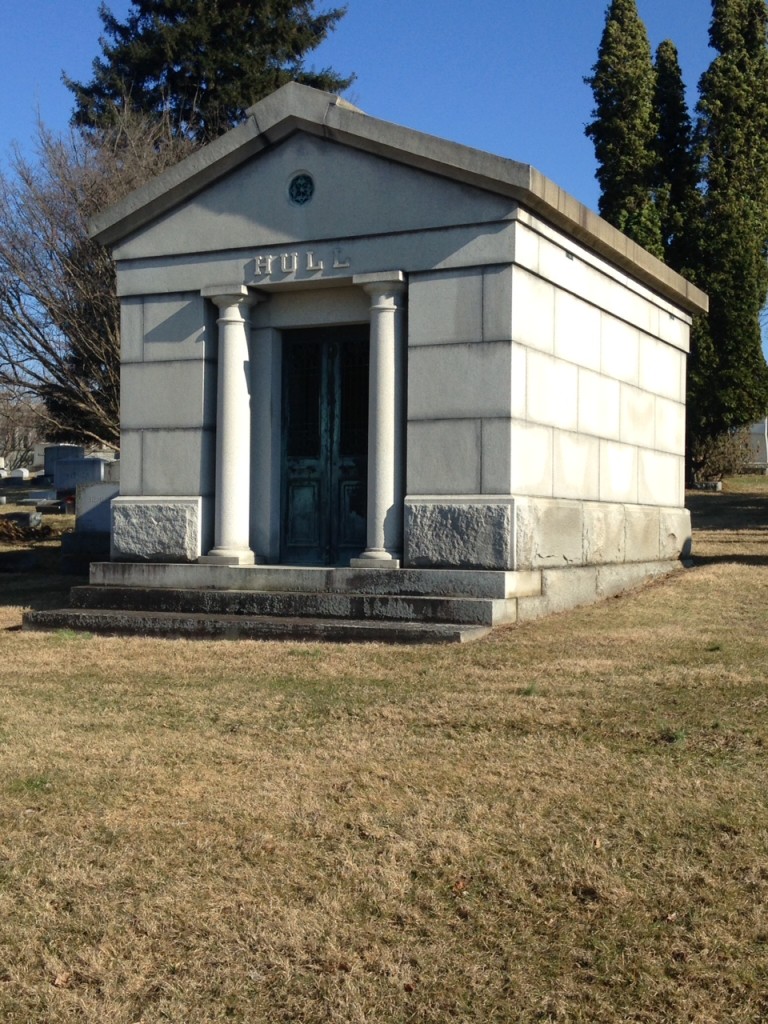 Lately, I've been doing a great deal of thinking about the choices for funerals and memorials. Last week we discussed monuments, so naturally, this week we should have a chat about options for burial.
There are numerous choices for both traditional (casketed) and cremation burials, indoors, outdoors, underground, above ground, public, private, and so on and so forth. Now, if you're opting for cremation with either a scattering at a place that is meaningful to you or staying at home with your loved ones, I urge you to read on for the sake of some interesting information and, amazingly enough, a fun fact!
Most everyone is familiar with a traditional burial – a loved one's casketed remains are interred at an appointed plot at a cemetery. There are also above ground structures that enclose the remains (e.g. Tomb of the Unknown Soldier). There are several other options of which you may or may not be aware – mausoleums (both public and private), vaults/crypts, and columbaria.
Cemetery plots can be single or double-depth, meaning that either one or two stacked caskets can occupy one grave. Families will often purchase a series of consecutive or contiguous burial spaces so they will be together. My mom's family's plot back home has plenty of room of all of us. This particular cemetery is built going up the side of a mountain, with fairly steep roads leading up to and through it, so I have difficulty imagining how they even got people to their final resting places over 100 years ago. That said, my grandmother is glad that her parents selected a plot at the top of the cemetery, where the ground had been leveled, unlike everything below, and this has to do with her fear of there being either a flood of biblical proportions or a mudslide that would cause everyone to surface and roll downhill. I would never dream of suggesting the impending doom of the aging water tower located immediately above the cemetery, right near our plot.
Speaking of staying underground (or not), most, if not all, people in New Orleans are buried above ground in vaults, or crypts, due to the city being below sea level and the impossibility of keeping caskets underground whenever there is an overabundance of rain. The cemeteries are a series of tombs lining paths and are known as "cities of the dead," because of their resemblance to house-lined streets. Generations of families can be buried in one vault, as the granite structure becomes like a natural crematory and the remains are ultimately placed either in a container or a pit below the crypt.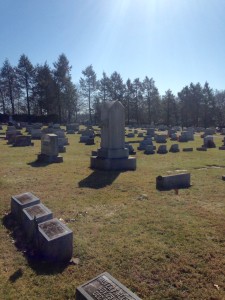 If you really want to live it up on the earthly side of the afterlife, then a private Mausoleum is for you. With average costs of custom memorials around that of a small home, you could build your own little bungalow for yourself and as many family members are you'd like. The structures are built with crypts or niches for either caskets or urns, and can be as simple or ornate as your wallet and imagination desire (think Taj Mahal). Growing up, only one of the cemeteries in town had mausoleums, and most faced one of the main streets. I used to think they were such fancy little "houses" and couldn't believe that people had built them for AFTER they passed away. Some cemeteries have public mausoleums with outdoor niches, but there are more and more indoor public mausoleums being built, particularly in metropolitan areas, which provide niches for both caskets and urns. They provide a warm, climate-controlled place where your loved one will stay out of the elements and you'll have a dry, comfortable place to visit.
Last, but certainly not least, is the columbarium (columbaria in plural) – this is an above-ground building for cremated remains. The walls are lined with small niches for urns and can be either indoors or outdoors, with most being outdoors.
Personally, I'm going for cremation with a biodegradable urn (If you have not yet seen the selection at any of our locations, we have rather attractive salt urns…that's a topic for another week!), but, I don't intend to get buried on the side of the mountain near that ominous water tower. If I get my way, I will be buried close to my babies at St. Joe's.
What will you choose?
Now for the fun fact, courtesy of Chad Snyder! At least I have classified it as a fun fact, but I suppose that's open to interpretation.
Did you know… if every person in the United States of America (more than 300 million of us) were to die tomorrow, we all could be buried side-by-side in a piece of land half the size of Rhode Island? Wow!
Categories: Other Posts Worth Reading, Pre-Planning, Selecting Funeral Services
More Recently-Posted Articles
Meet the Author
Browse our posts by topic
Browse our posts archive